10 Super-Trendy Easy Hairstyles for School
Choosing the best trendy, easy hairstyles for school depends on several factors. For instance, your age, as there's a vast style gulf between junior hairstyles for school kidsand the high-fashion hairstyles for school often worn by teens.
Actually, teenage girls are probably the most fashion-conscious group of humans on the planet! And if parents and school didn't keep an eye on teenagers, they would be turning up for lessons in some wildly inappropriate fantasy looks, I know!
Don't confuse elaborate or shocking pop-singer, video hairdo's for everyday easy hairstyles for school.
Beautiful Hairstyles for School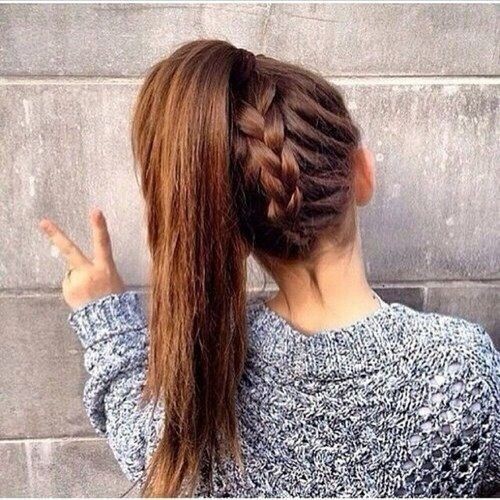 Credit
Performance hair's not for everyday wear
This often happens when teen-girls want to copy a favourite pop or rock singer's World Tour Stage Look. What you may have overlooked, if you're a teenager battling with your parents toget an extreme hairstyle you want to show off at school, is that rock-concert looks are meant for on-stage performances only – not for wearing to school or popping out for a loaf of bread or a bottle of milk!
Trendy, edgy and easy hairstyles for school
Anyway, bearing in mind that we all have to tailor our style to suit different occasions, here are some of the latest trendy, edgy, cute and easy hairstyles for school, which will draw attention to you for positive reasons! (And not because your hairstyle looks too young – or too old – or just weird!)
Cute Braids for Shoulder Length Hair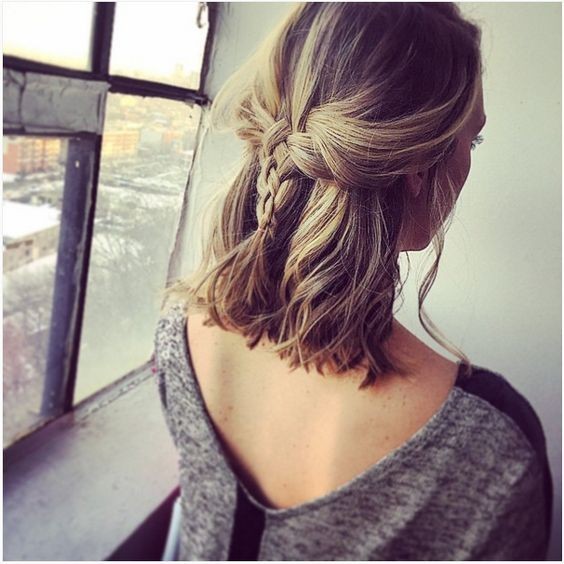 Credit
The unconventional, asymmetric bobs
This season the trend is definitely for 'unconventional' hairstyles, which builds on the popular asymmetric bob range of precision-cut, high-fashion but easy hairstyles for school.
You can demonstrate your unconventional style by getting an asymmetric bob with an even stronger contrast between the long and short sections. So this could be style with one very short side – contrasted with a much longer side – which can be anything from chin-length to shoulder-length or even longer, for a really edgy but easy hairstyle for school.
The ultimate asymmetrical pony-tail
If your school has rules about keeping long hair fastened in a pony-tail or a braid, the extreme 'long-short'asymmetric cuts also looks fantastic with the long side in a high or low pony,or plaited, giving a trend-setting new twist on the side plait!
Braid and high ponytail top braid hairstyles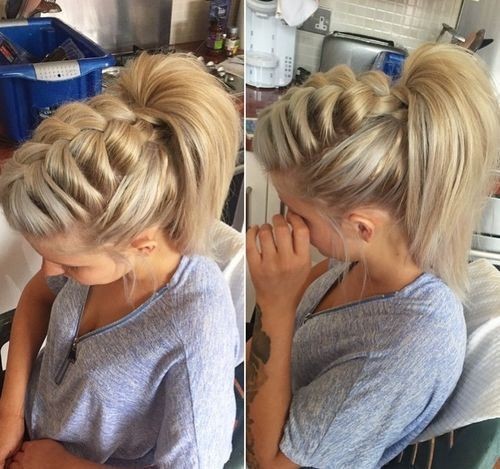 Credit
Choppy layers ragged finish
If you want to stand out from the crowd for your fabulously fashionable look, you must get choppy layers cut in your hair and add a fringe with unevenly-cut ends, which look almost ragged. This is a great style for anyone who just does not want to look 'cutesy' and conventional, and loves edgy haircuts!
Shaggy but easy hairstyles for school
And the newest easy hairstyles for school are the shag cuts that can be created on long, medium or short hair. Shag cuts never look neat or sweet, they are designed for a totally laid-back look that's relaxed, super-casual and effortlessly cool!
Cute Easy Hairstyle with Braid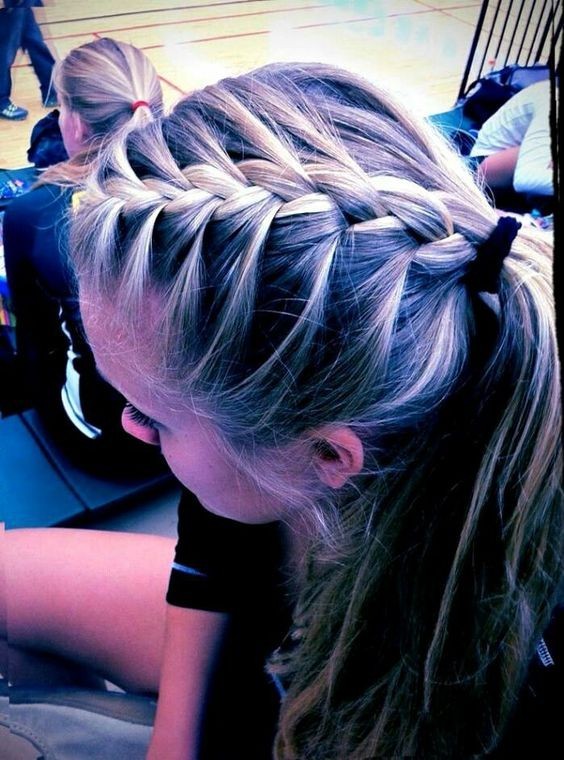 Credit
School hairstyle tutorial for an easy upside-down braid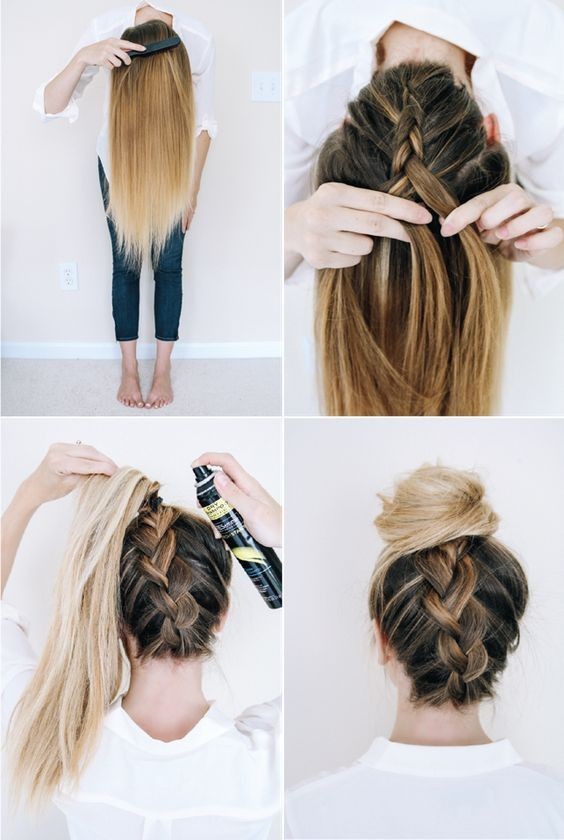 Credit
Summer Hairstyles

Credit
Straight braided hairstyle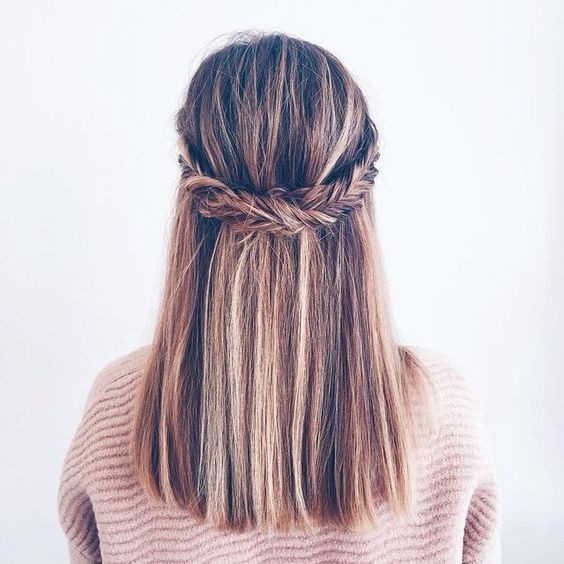 Credit
Easy Braided Hair Styles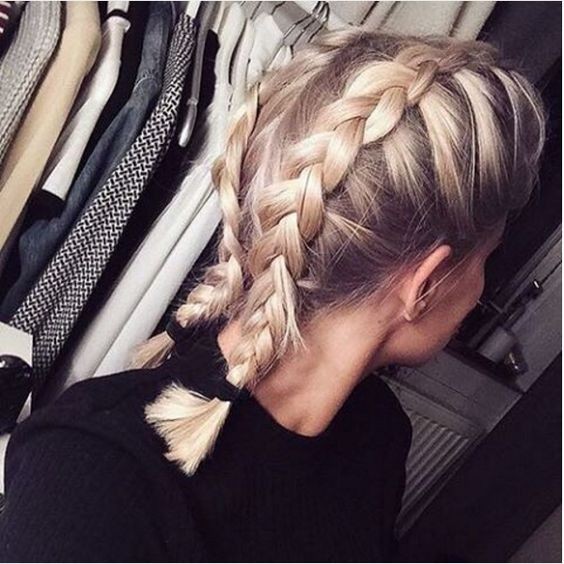 Credit
Adorable French Braid Ponytails for Long Hair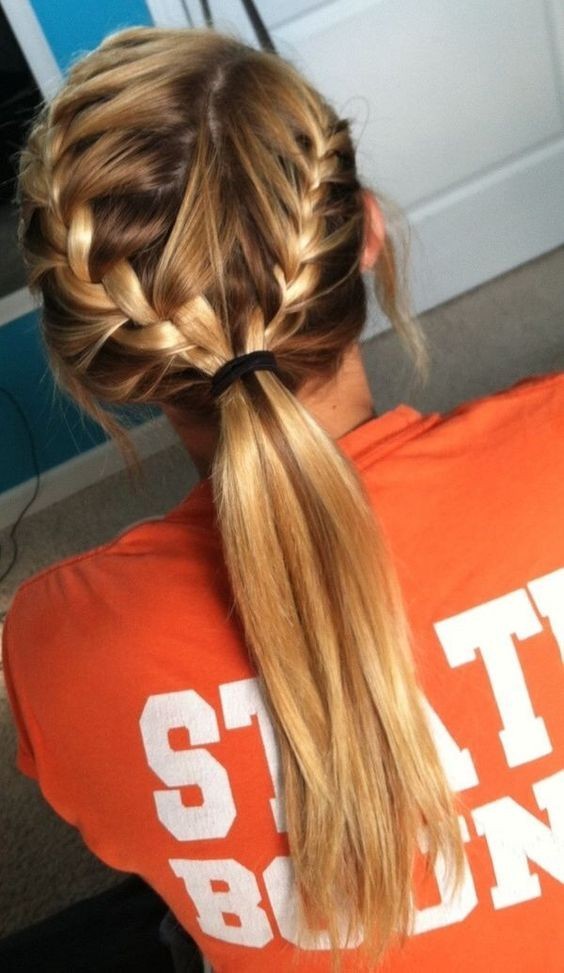 Credit
Trendy Messy Twisted Half-Updo for Medium Hair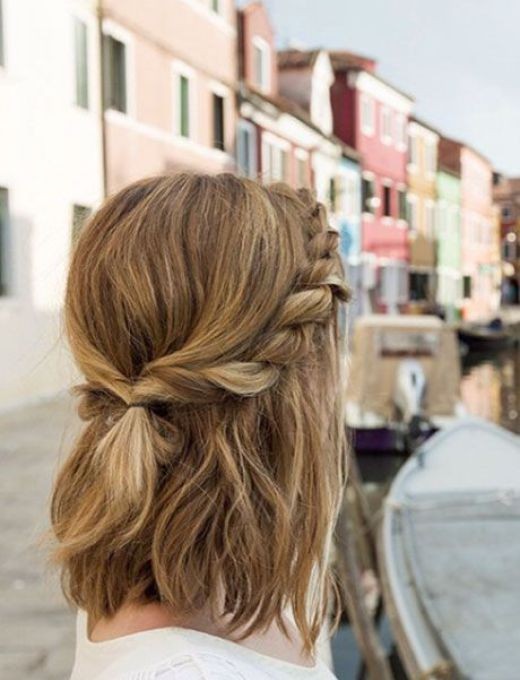 Credit
Check out our amazing gallery and find your favorite unconventional, but easy hairstyles for school today!