10 Stylish Blonde Balayage Color: Hair Color Ideas
Balayage is without a doubt one of the hottest hair trends on the planet – especially as of the past few fashion seasons where it's been dominating both the high street and the catwalk. It is a completely natural hairstyle that will transform your locks with a much coveted sun-kissed look that we cannot get enough of. We've gathered some of our favourite blonde balayage looks to liven up your blonde hair – perfect for the next season!
Tousled Brown to Blonde Blend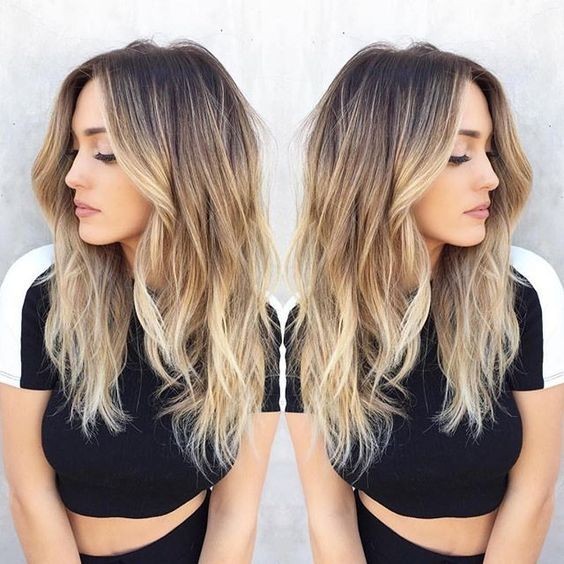 Credit
Starting off strong with a simply stunning girl that has the most gorgeous hairstyle we ever did see! With a light brown root which quickly blends into a darker blonde colour towards the top of the hair, finished with a vibrant blonde at the tips. This lady's hair cascades down past her shoulders and has been loosely tousled for a beach-style finish.
Light Blonde Romantic Curls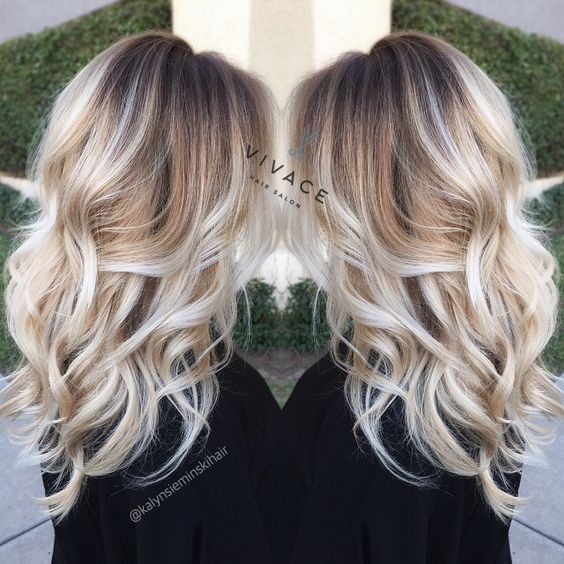 Credit
This utterly gorgeous and romantic style is lovely and long, falling past the shoulders in stunning ringlets from around the ear length down, creating the most gorgeous cascading style that we cannot get enough of. Working from a gorgeous golden blonde to a bright, white blonde at the tips, this natural balayage blend is a simply stunning collection of blonde shades.
Light Brown to Caramel Balayage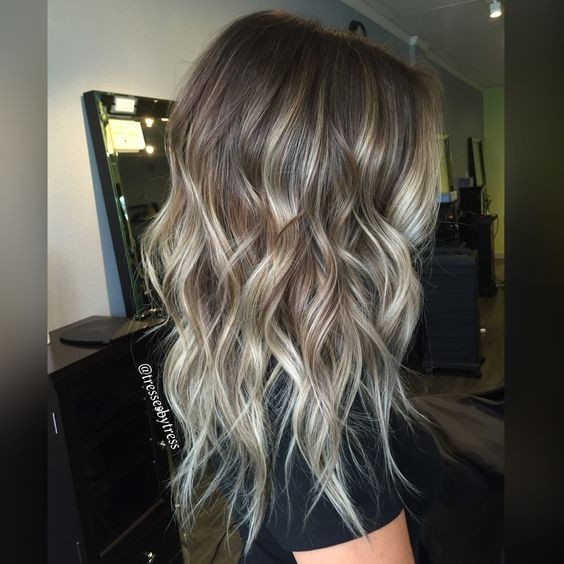 Credit
We can barely tear our eyes away from this absolutely stunning blonde balayage hairstyle! These long locks work from a light brown to a stunning caramel blonde shade through a gorgeous balayage blend, which has then been worked into gorgeous curls throughout to create a striking bounce and body that we cannot get enough of!
Subtle Blonde Balayage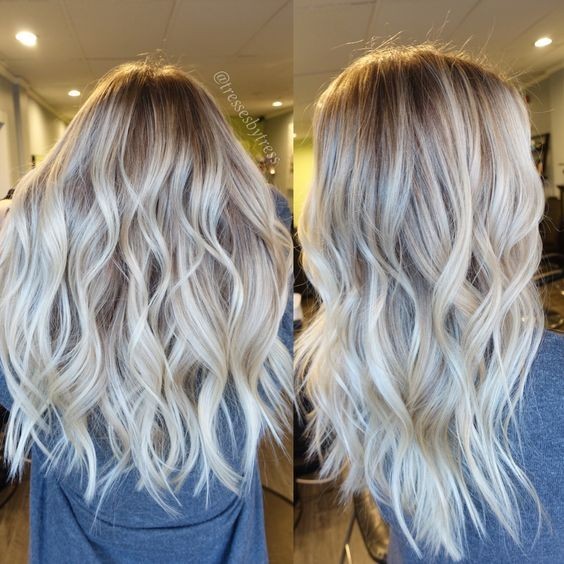 Credit
If you're blessed with luscious long locks like this incredibly fashionable lady is, then the best way to bring out your natural blonde shade is to pop to the hairdressers for a balayage blend from a mid blonde shade to a vibrant white blonde on the tips. This lady has added loose curls from around the ear length down to create this gorgeous finish.
Chocolate to Caramel Ringlets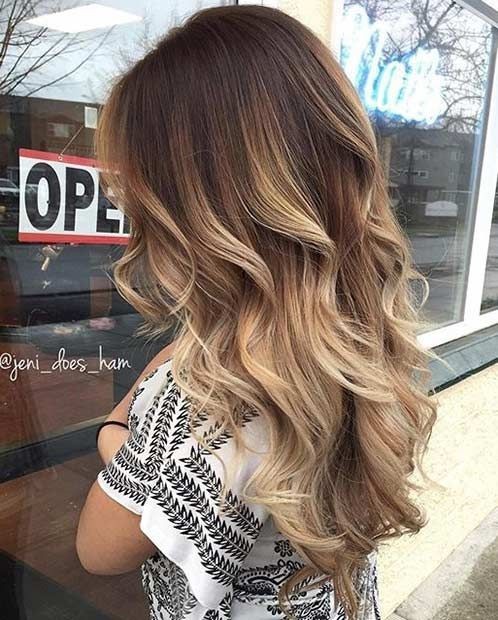 Credit
One of the most popular ways to implement a blonde shade is working it through the ends of your hair, like this stunning style proves – it's really quite striking! Working from a deep chocolate brown at the top to a glorious and warm caramel shade throughout, this lady's stunning and thick hair is brought to life by her balayage blend which works through her amazing curls in style.
Ash Blonde to Light Blonde Blend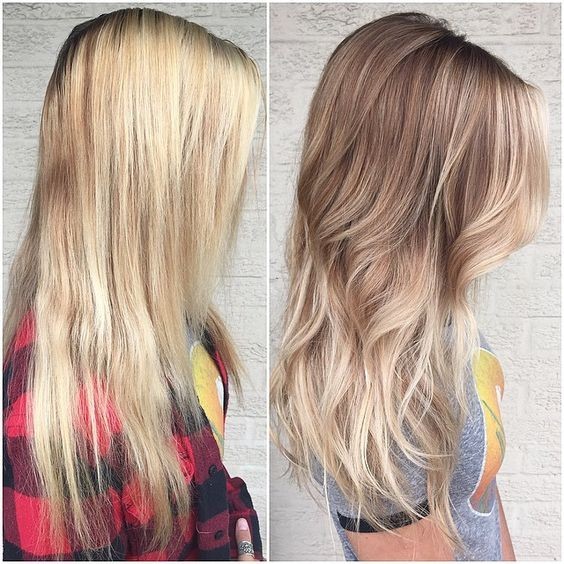 Credit
This lady's beautiful blonde hair has been brought to life by the most stunning balayage transition! Working from a gorgeous and muted ash blonde at the root which melts into an icy white blonde on the tips, this colour blend is oh so striking. This lady has loosely curled the ends of her hair to create the most gorgeous silhouette we ever did see.
Subtle Caramel Tousle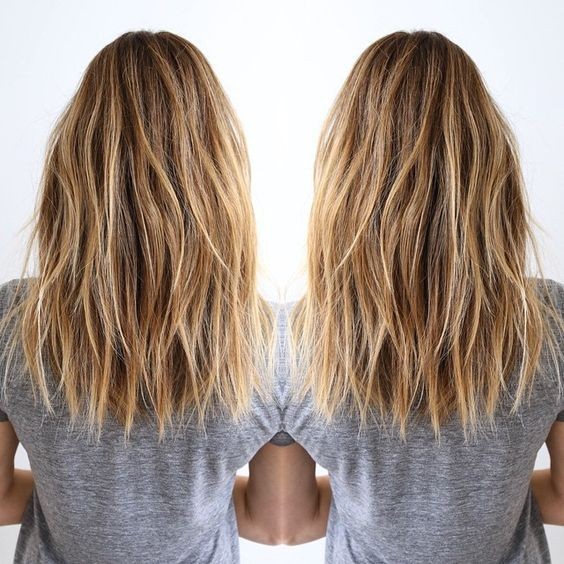 Credit
This blunt and edgy medium length style is a truly jaw dropping style, as we're sure you'll agree. This lady's oh so subtle balayage blends from a light brown to a rich caramel shade quickly, and she's loosely tousled and added texture to her hair to create this striking and edgy look that is perfect for the famous rock chick vibe, don't you think?
Graduated Bob with Balayage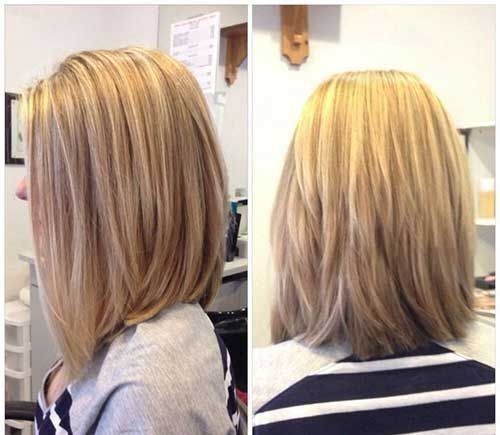 Credit
We absolutely can't get enough of this gorgeous graduated bob that is full of volume and looks simply stunning! Working with a longer layer at the front to a slightly shorter length at the back, and full of lovely and choppy layers throughout the body. Working a balayage blend of gorgeous honey shade blondes throughout, this bob is straight, sleek and stylish.
Dark to Light Blonde Curly Bob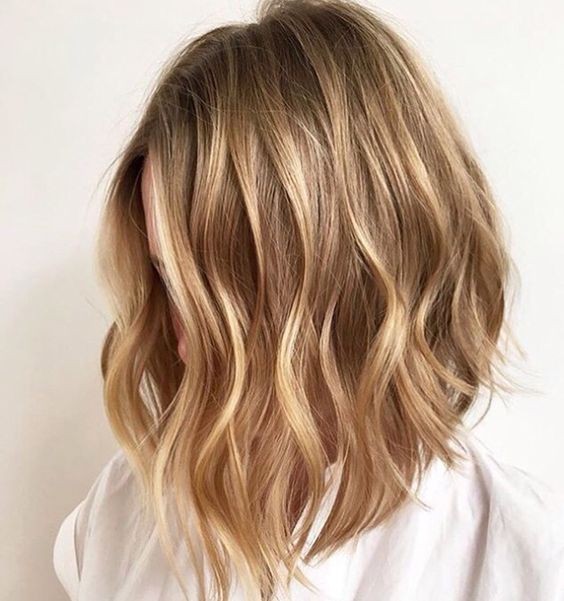 Credit
Another gorgeous graduated bob; this loosely waved number is to die for! Working from a dark blonde to a lovely light blonde throughout the ends, this incredibly fashionable female has worked gorgeous loose curls throughout the length of hair to create this stunning and bouncy finish. We think this look would be equally striking when straight too!
Brown and Blonde Balayage Waves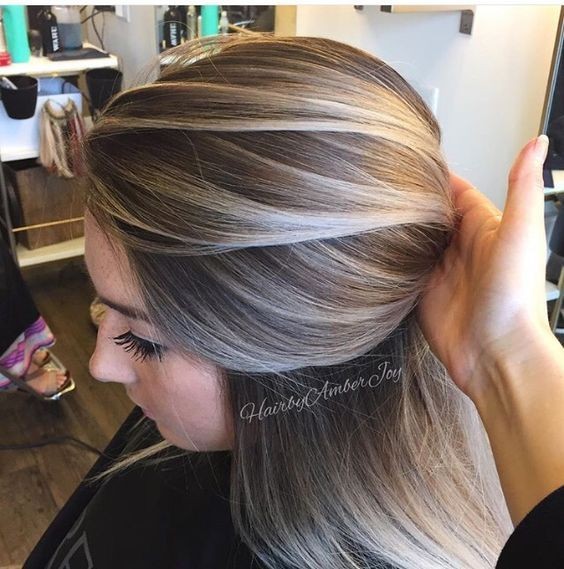 Credit
This lady's beautiful hair utilises the balayage colour blend in the most unique and beautiful way we ever did see; creating these stunning colour waves that create the most gorgeous finished effect. Working a brown and a white blonde together, this lady has kept her hair straight and sleek, but we think curls would look equally impressive too!
Blonde balayage is a type of hairstyle that is oh so stylish – as we're sure you'll agree after seeing this gorgeous collection of beautiful blonde balayage styles that we've gathered for your inspiration.