Simple Thanksgiving Nail Art Tutorials For Beginners
Nail art is the fanciest fashion among the women of this era where they want all the glitz and glam for themselves and of course they don't want to look any less than queen and princesses. So we try our best to accommodate all the beautiful souls out there.
Today I am unfolding before you simple Thanksgiving nail art tutorials for beginners & learners. I am sure you will get good amount of ideas from the collection of nail art tutorials that how to go about it through right techniques. Have a look down here and make us know what more are you looking for in terms of nails art. Cheers!
Turkey Nails Tutorial

Thanksgiving Turkey Nail Art Tutorials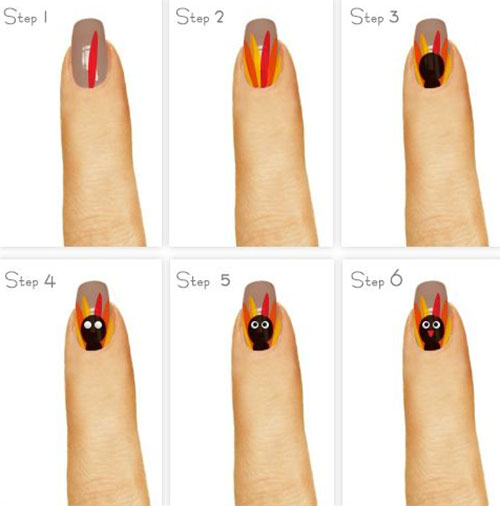 Thanksgiving Tutorials