Merry Christmas Toe Nail Art Designs & Ideas
Jingle bells, jingle bells, jingle all the way, I cannot wait for Christmas day. Well because this is the only event that falls in the chilliest weather and I enjoy it thoroughly. It is an event that unleashes happiness and fervor all around. From kids to adults all swing with the happy and cheerful songs of Christmas.
Let us chant sweet songs and greet each other with love and peace. Dress up and grace yourself up on Christmas day, also apply nail art patterns, so look through this collection of Merry Christmas toe nail art designs & ideas, these Xmas nails are spectacular.
Merry Christmas Toe Nails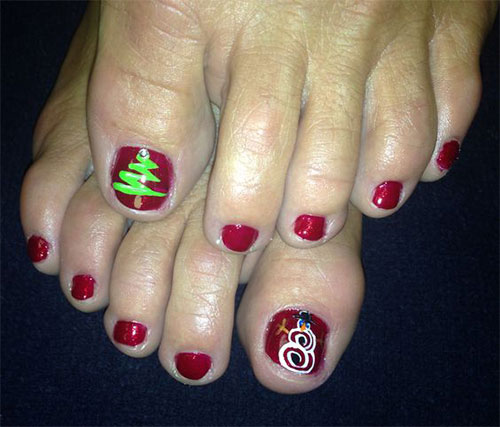 Merry Christmas Toe Nails Designs