15 Easy & Simple Valentine's Day Nails Tutorials
Decorate your nails like never before, use rhinestones on your nails to make a greater feel out of it. You can always play with pinks and whites in your outfits as well as on your nails to make them look lively and adorable. Certainly, they will look stunning on you my dear.
Here is a collection of 15 easy & simple Valentine's Day nails' tutorials for beginners, check these out and revert us with your feedback, we are working on fashion posts so we hope you keep apace with these daily fashion updates. Stay pretty!
Fabulous Valentine Nail Art Tutorials

Hanging Hearts – Valentine's Day Tutorial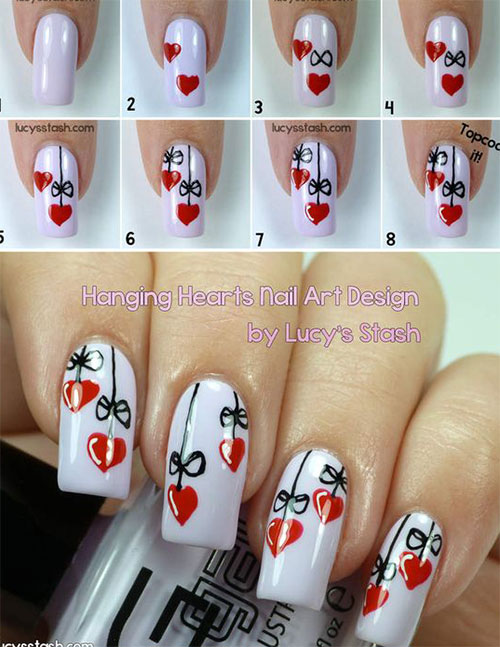 Cute Valentine's Day Nail Art Tutorial
Smooch Nail Tutorial
Simple Valentine's Day Nails Tutorial
Sweet Kiss Nail Art Tutorial
Very Easy Smooch Nail Tutorial
Simple Tutorial For Valentine's Day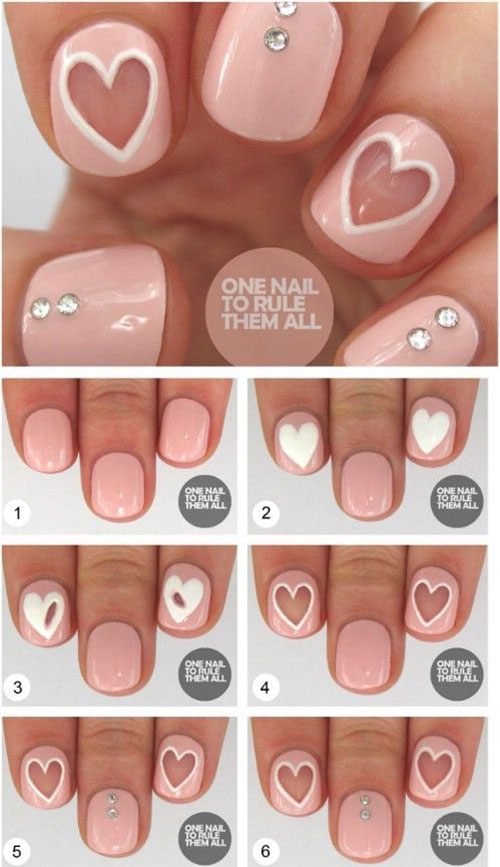 Heart Valentine's Day Nails Tutorial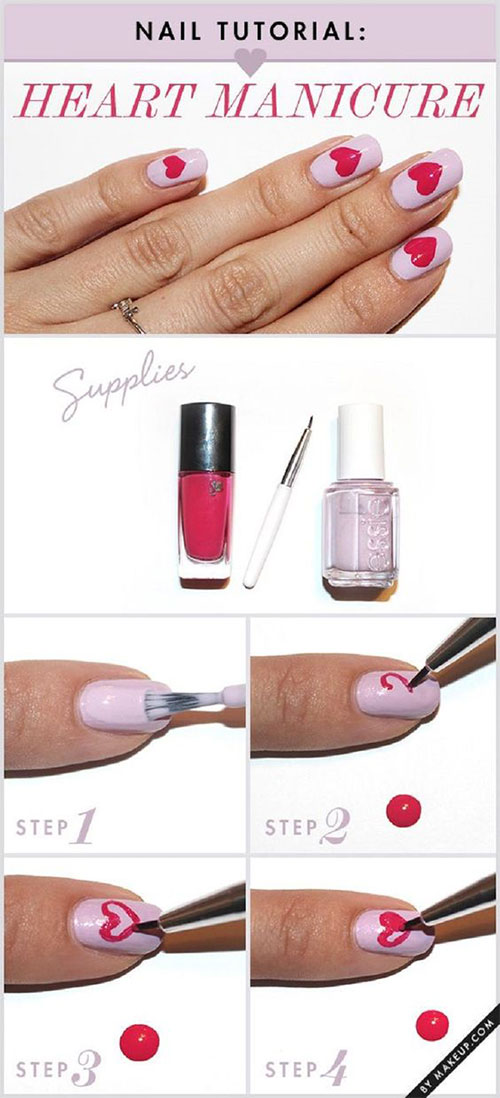 Tutorial to Paint Floral Nails On Valentine's Day

Lipstick Mark Valentine's Day Nails Tutorial
Love Is In The Air – Valentine's Day Nails Tutorial
Tainted Love Valentine's Day Nails Tutorial

Velvet Hearts Nail Art Tutorial
Heart To Heart Nail Art Tutorial