10 Easy, Everyday Hairstyle for Shoulder Length Hair
If you have shoulder length hair then sometimes knowing what to do with it can be a problem. You can wear it up or down, create a range of different looks with it and implement some pretty fancy hairstyles quite easily – but it's just finding that inspiration.
Swept and Tousled: Medium Hair Styles with Thick Hair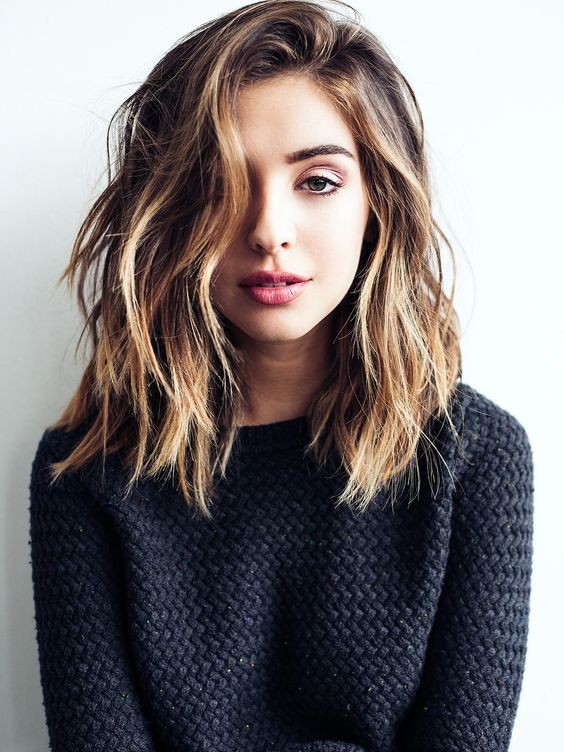 Credit
This absolutely beautiful girl has gone for a look that is so simple but oh so striking for her shoulder length hair – and it's so easy to copy! She's added loose waves throughout and tousled her hair for a gorgeous texture, then swept the front across to create this cool side parting effect with a swooping fringe. This look is cool and casual, showing off her beautiful balayage style perfectly!
Loose Curls with Centre Parting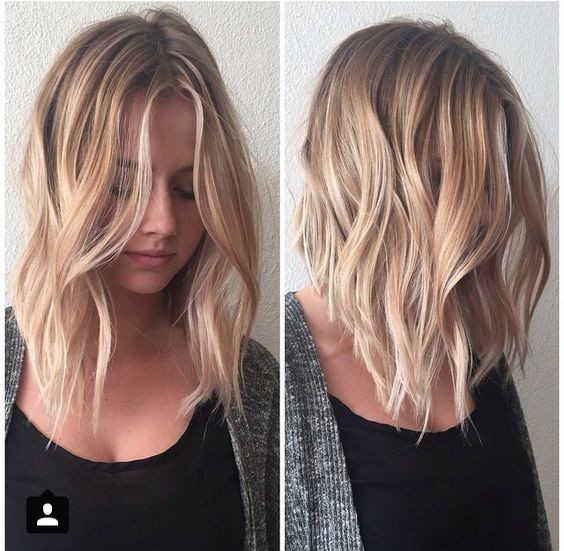 Credit
This effortlessly stylish lady has worked her medium length graduated bob into a cool and wearable style that is simple to copy in a few steps! She's created a centre parting so that the longer sections of the bob fall either side of her face, framing it perfectly. She's then added loose curls throughout from top to bottom to create this relaxed curly style.
Tightly Curled Ends
Credit
Of course, you don't need to add curls to the entire length of your hair to get a cool finished look – as this gorgeous lady proves! Her glossy brown shoulder length hair is oh so shiny, and to add bounce and lift to the colour she's added tight curls to the ends of the hair from around ear length down, creating this lovely and voluminous finished style.
Tousled and Textured Style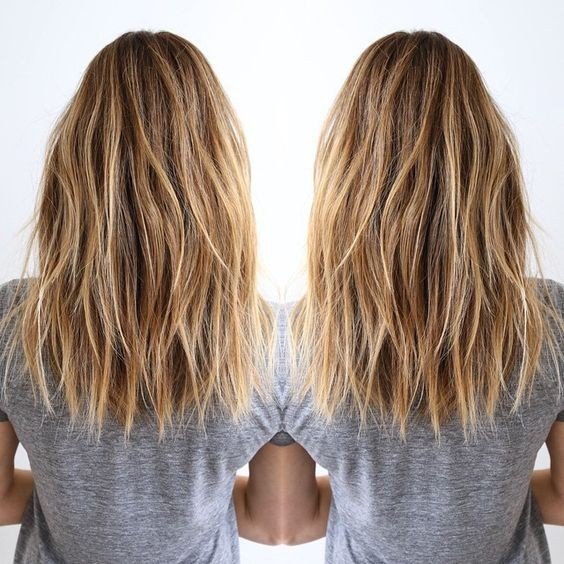 Credit
This is a look which is so simple yet so effective, perfect for a more edgy style when you want to stand out from the crowd. This lovely lady has brought her brown to caramel balayage locks to life by rubbing product through her hair to create this cool textured and tousled style which is absolutely full of volume. So easy to do but it looks amazing, don't you think?
Bouncy Barrel Curls
Credit
If your shoulder length hair blends from one colour to another through an ombre transition like this gorgeous lady, then the best way to show that off is with big, bold curls that show the colours melting together. This lady has worked her brown to blonde hair into tight ringlets all over the head from top to bottom for a totally vibrant and even more fabulous style.
Loose Ringlets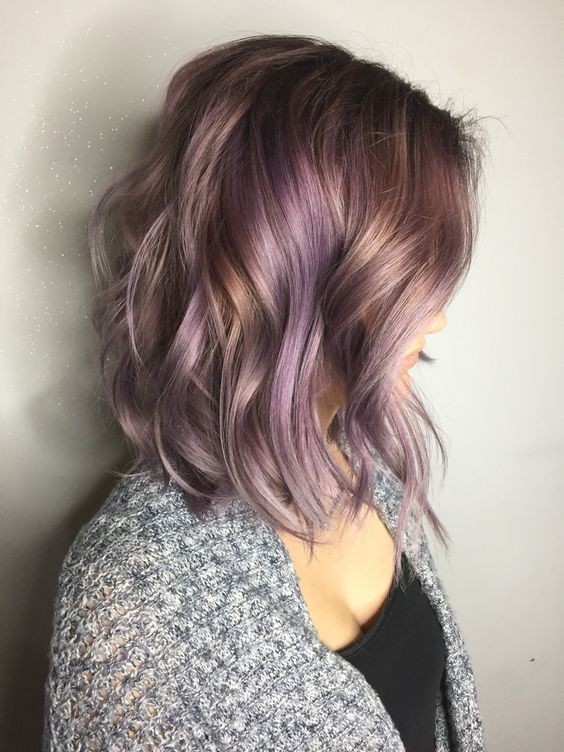 Credit
This beautiful bob consists of a pastel pink and pastel purple hue working together to create this gorgeous bubblegum finish, made even more lovely thanks to the shoulder length bob cut into it. To recreate this look simply run your straighteners loosely through the hair in a curl, creating this loose ringlet effect that is just so fashionable.
Side Parting Curled Ends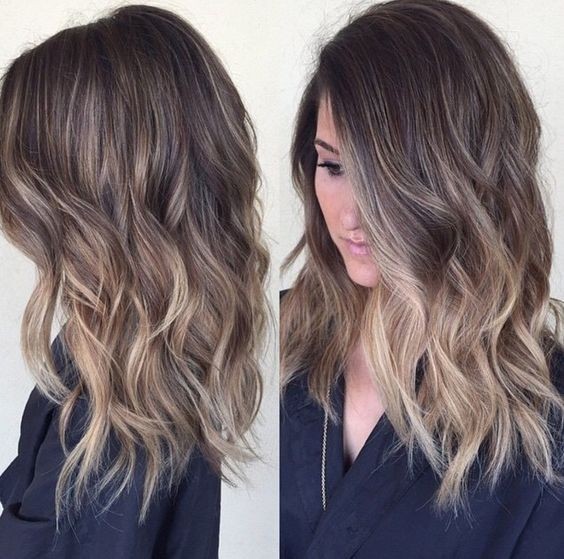 Credit
Why not play around with the location of your parting to give you a completely new look? This lady has opted for a side parting to show off her stunning brown to blonde balayage hairstyle, and we think it looks fabulous! She's added ringlets from the ear length down, creating this thick and voluminous look for the ends of her hair which shows off the colour transition perfectly.
Loosely Waved Hair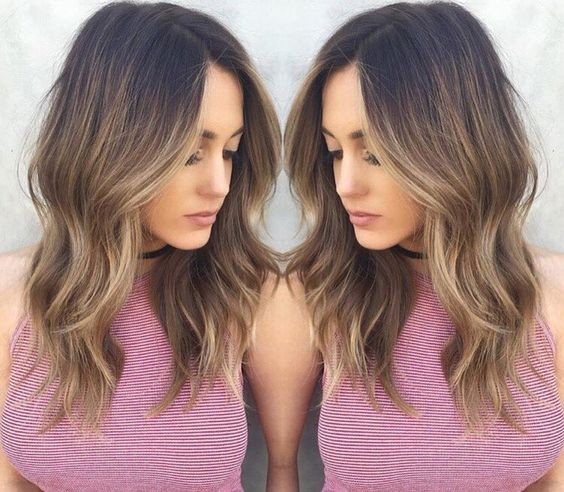 Credit
Of course, your hair doesn't need to have full ringlets to still make a gorgeous finish – which is exactly what this lovely lady proves! She's opted for much softer waves throughout the hair and framing the face, only ever so slightly curling the front sections to create this gorgeous and relaxed style. We love the blonde shades which kiss the tips of her beautiful brown hair!
Balayage Curly Finish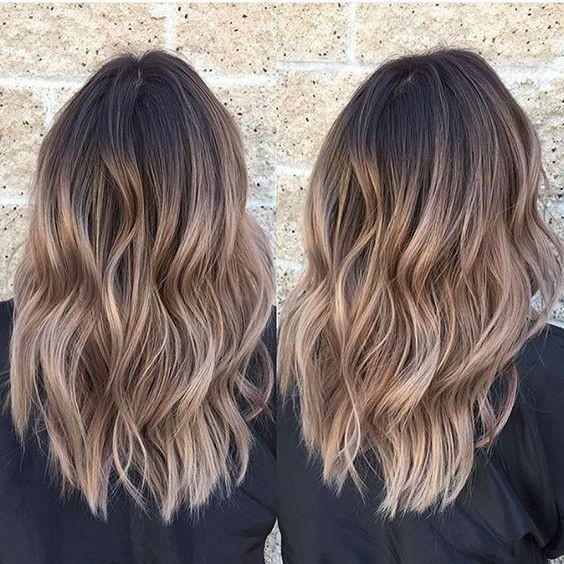 Credit
This lady has brought life to her right brown hair through the balayage technique, blending the brown colour into a golden blonde in one fell swoop from top to bottom. We love the balayage style and think it's so striking – especially when finished with curls from root to tip like this gorgeous lady has done! We think this style would look just as striking when straight too.
Light, Bright and Curly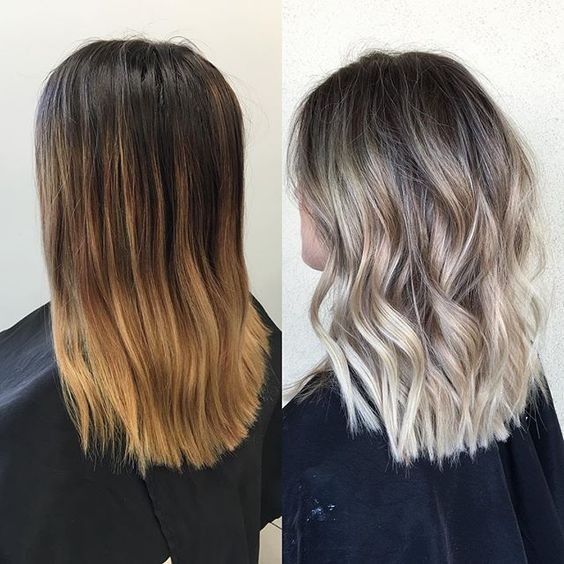 Credit
This fashionable female's hair transition is really quite something, don't you agree? From the brown to caramel blend on the left to the dark blonde to platinum blonde blend on the right, we think the transformation is a great one! She's showed off her beautiful blonde shoulder length locks with ringlets distributed evenly throughout for a fabulous night out style.
So there you have it – shoulder length hair can be so stylish, versatile and worked with a range of different styles and shades. Hopefully this pophaircuts.com post has inspired you to be brave with your colour choice and work different types of curls into your hair – let us know how it goes!